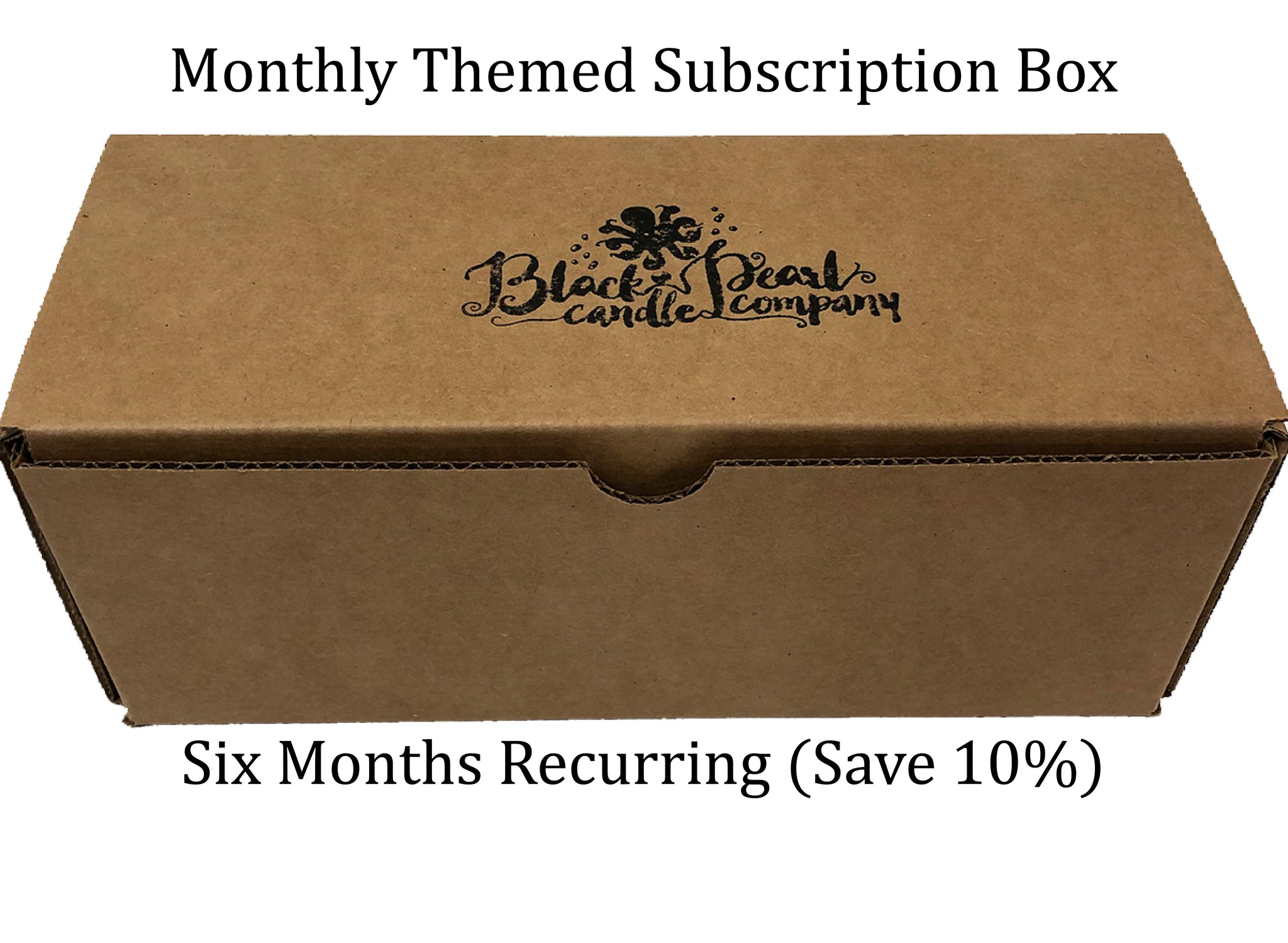 Six Month Themed Subscription Candle Box (Save 10%)
The Themed Black Pearl Candle Company Subscription Box!

Receive THREE appropriately themed candles based on the month or season
They will be rich in color based on their fragrance
Standard 8-ounce glass mason jar with a black metal lid
Filled to 6.35 fluid ounces

Wood wicks are 0.5" wide and FSC certified
The fragrances used are non-synthetic

Packaging
I'll pack subscription boxes on the 1st of each month!

Shipping
The subscription box will ship once a month by the 4th of each month on a recurring and continuous basis. I hope to be able to ship every box within 2 days of the shipping day.

Recurring Charges
Membership renewal days are on the 11th of each month.